click this link
http://isciencesearch.com/issl
make sure that this URl is exactly like this in your web browser. Sometimes your web browser has its own idea and changes the URL.
iScienceSearch is a federated search service that retrieves chemical information from a wide variety of databases. It is a two step process.
First click on one of the menu options:
'Text Search' or 'Structure Search' or 'Technology Search' or any of the blue buttons.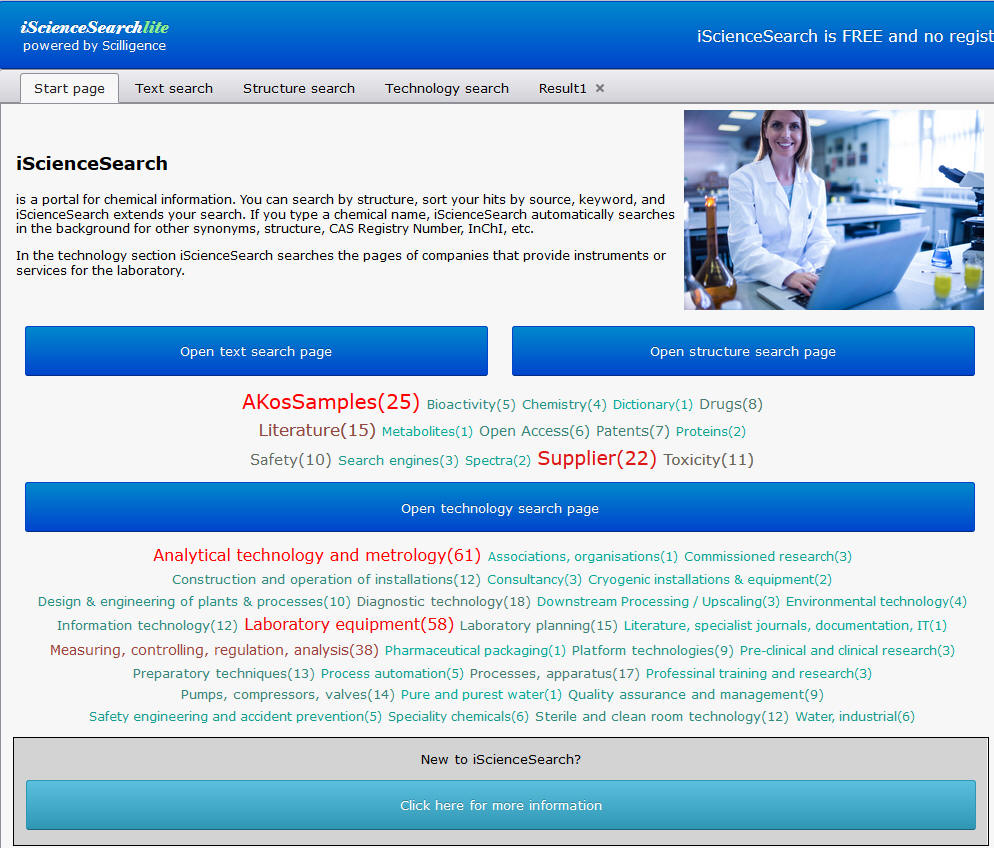 Search by name, CAS number, AKos number, InChI, or any identifier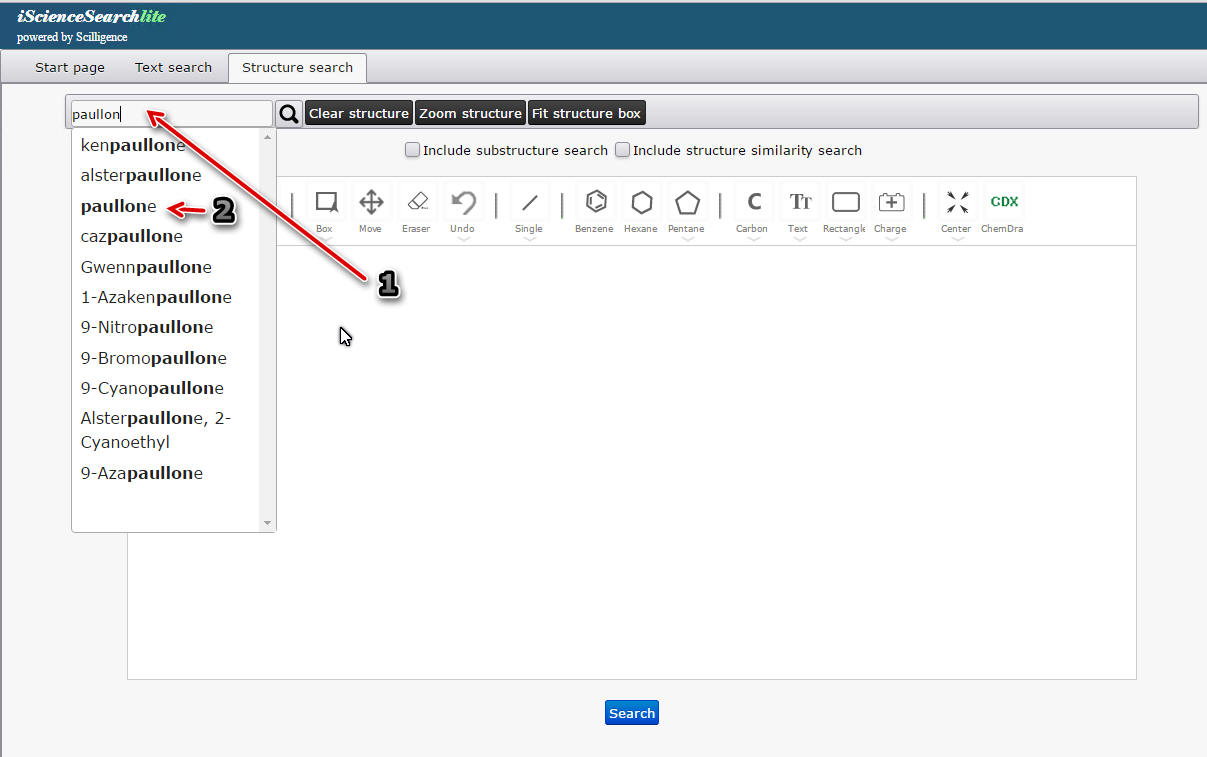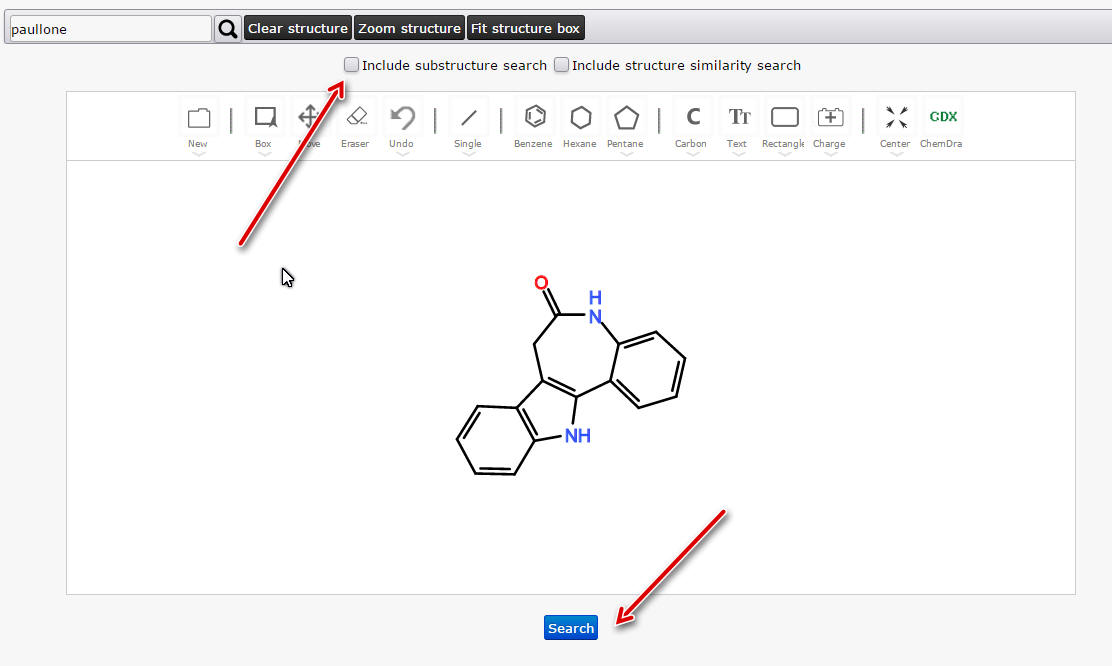 Sometimes you may choose to do a substructure or similarity search.

Click "Search" to start the search.
Extended Search
We find names and identifiers for the structure in other databases, and search automatically with these new terms, and will find answers in data sources that you cannot search be structure.
Result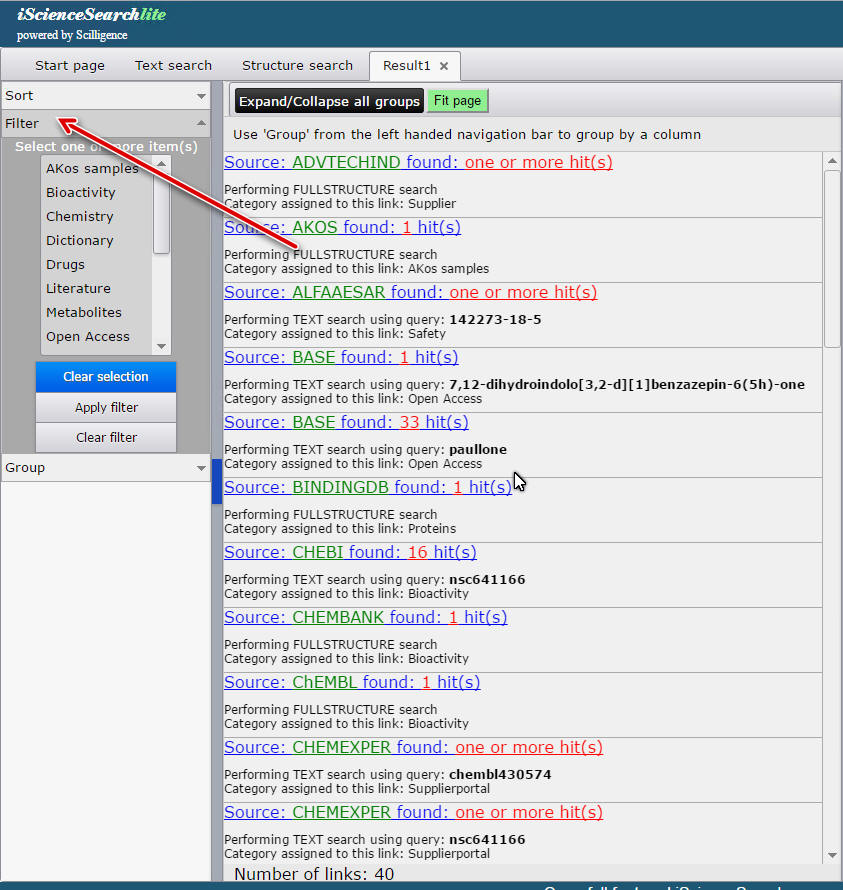 Narrow your results by filtering

Sort

Group

Go to previous results by clicking on the history bar
I want to see data and not links!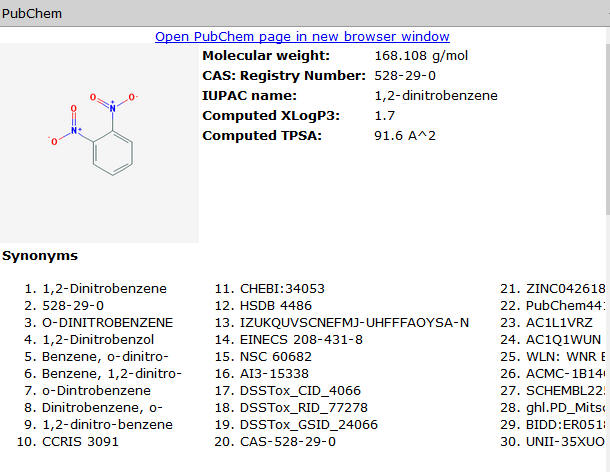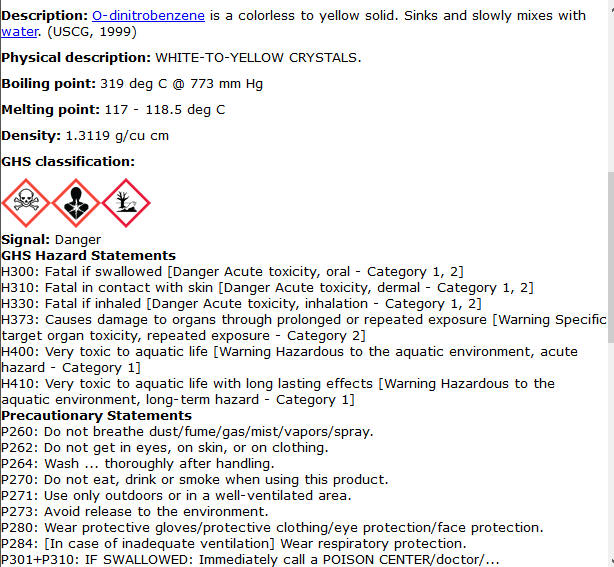 iScienceSearch allows searching the Internet by structure, synonym, CAS Registry Number and free text. In the background, we extend your search and return structure, names and CAS Registry Numbers* within seconds. A search by name can automatically invoke another search by structure and/or CAS Registry, or any combination of these. iScienceSearch presently searches more than 100 free chemical and pharma relevant databases -- containing more than 100 million pages which associate chemical structures with data.
Why would you use
iScienceSearch?
you can search the Internet by structure queries

more comprehensive - see extended search

no information overflow -

| | |
| --- | --- |
| | hits are easily sorted, or filtered by keywords |

nothing is comprehensive, not SciFinder, not Google, not Reaxys, not ... you always need several sources
Read more, see Publication: Efficient Internet Searches for Chemists
iScienceSearch
using the previous full featured version:
from KDNuggetsNews: see http://www.kdnuggets.com/2015/09/search-internet-chemical-structure.html
from Klaus:
We always use iScienceSearch as an integral part in our novelty assessment.
Nachrichten aus der Zweigbibliothek Chemie Uniersität Münster:
http://zbchemnews.wordpress.com/2013/03/25/suchmaschine-fur-chemie-isciencesearch/
See Chris Swain's entries in
See Zoe Cournia's blog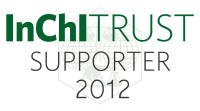 | | |
| --- | --- |
| | Digital Science Co. Ltd. represents non-exclusively AKos GmbH in Korea for the software products iScienceSearch, PASS and PharmaExpert, and for distributing chemical compounds from AKosSamples. |
CAS Registry Number® and Synonym CAS Registry Number is a registered trademark of the American Chemical Society (ACS). All Rights Reserved. MarvinSketch is the structure editor of